Explore Adventure Sports Activities Near The Statue of Unity & Get A Memorable Experience
The Statue of Unity honouring Sardar Vallabhbhai Patel is a testament to his historical significance for India. There are also many different attractions and activities at the Statue of Unity for you to experience in the tent city. Adults can enjoy activities like the Zarwani Eco-Tourism and Shoolpaneshwar Wildlife Sanctuary, while kids can enjoy the Dino Trail and the Children Nutrition Park.
Adventure sports activities at Statue of Unity
River rafting at Statue of Unity
The Statue of Unity is situated near the Narmada river. This brings forth an exciting opportunity to do river rafting at the Statue of Unity. Visitors can enjoy this amazingly thrilling adventure sport for the first time in Gujarat on the Narmada River. It is the largest flowing river in the country, with a 4.5km stretch. You can also expect an exciting experience filled with an adrenaline rush while river rafting at the Statue of Unity as there are many whirlpools, rapids and twists and turns.
Sardar Sarovar Nauka Vihar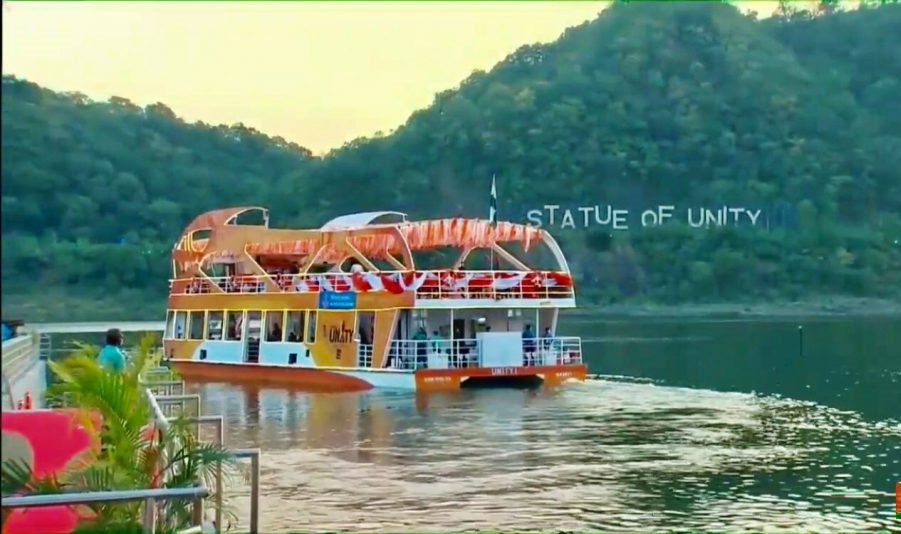 Tourists and visitors can now enjoy a fabulous boat ride as one of the activities at the Statue of Unity. The beautiful Panchmuli Lake in Kevadia offers beautiful sights and views of pure nature. The ride is a 45-minute journey on dyke-3 and dyke-4 to show the entire water body surrounding the beautiful forest. One of the distinguishing factors of this ride is that Panchmuli Lake is in the middle of the forest grove. Sardar Sarovar Nauka Vihar is definitely one of the activities at the Statue of Unity which you shouldn't miss out on.
Cycling Tour Kevadia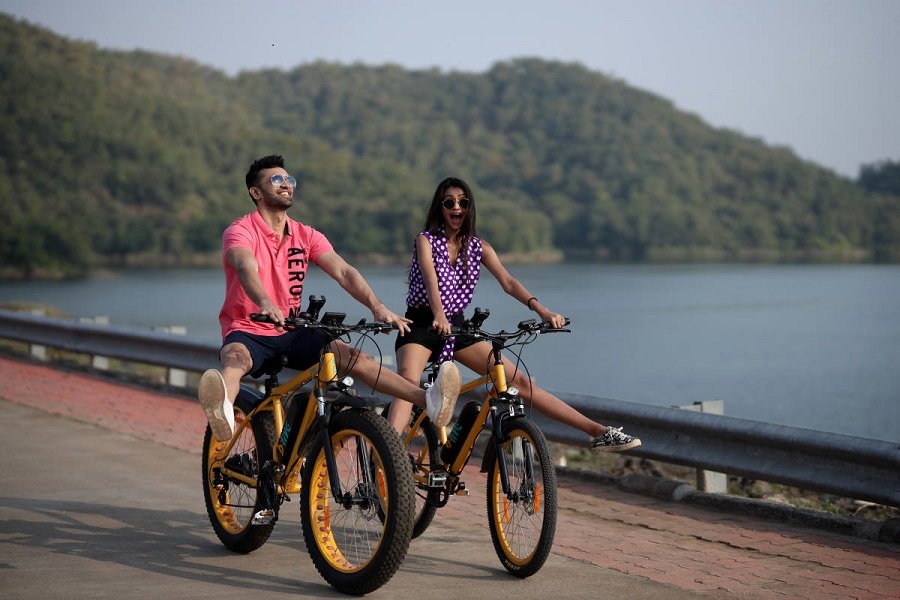 Zarvani & Khalwani cycling tours are the most exciting and unique things to do near the Statue of Unity.
Tour-De-Khalwani
Tour-De-Khalwani is a 14km cycling ride that starts from Sardar Sarovar Dam Parking. It is a completely family-friendly tour with small-frame cycles for kids, tandem cycles for couples, and regular cycles as well. It will have a 3-hour duration starting from 12:00 noon to 3:00 PM & from 3:00 PM to 6:00 PM.
You also don't need to worry about your safety as there will be a tour guide and tour escort throughout their journey. Moreover, you'll have fresh drinking water, fruits, tea and light refreshments to maintain your enthusiasm and energy.
The tour capacity is only 30 guests per trip. Normal cycles for guests will cost Rs. 350/- per guest with a capacity of a maximum of 20 guests. The tandem cycles for couples will cost Rs. 550/- with a maximum of 5 couples only.
Tour-De-Zarvani
Tour-De-Zarvani boasts the same features, but the rides will be completely different. This tour will be 22kms starting from Shrestha Bharat Bhavan with a duration of 3 hours 30 minutes. The timings are from 6:00 AM to 9:30 AM & 12:30 PM to 4:00 PM. This ride will have a moderate uphill climb with a decent downhill. The cost for each guest will be Rs. 1000/- with a capacity of a maximum of 20 guests.
So, are you excited by just reading about these activities at the Statue of Unity? Anyone would be. The best part about it is that you can enjoy the experience without any hassle. There are a lot of things that can wait, but the peace of mind you need cannot. Whether you are on a solo trip, a family trip or just want to spend a weekend with friends; this is the perfect place to visit. All you need to do is book your visit, stay and tour online for a Tent City.